West Annapolis Acupuncture, serving Annapolis, Anne Arundel County and Kent Island.

All Major Credit / Debit / Health Savings Account (HSA) Cards Accepted

Carefirst Blue Cross / Blue Shield and Aetna Medical Insurance Accepted.

Also offering Contemporary Cupping Therapy, Chinese Herbal Medicine treatments, Essential Oil Therapy, as well as Facial Rejuvenation Acupuncture.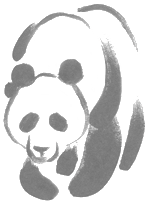 Acupuncture is a powerful system of medicine. Practiced for over 3000 years in China, the benefit of acupuncture treatment is now clearly recognized and well documented in Western medical journals and in medical institutions across the United States.
Because of its relatively low cost and its non-invasive nature, acupuncture has become a highly popular form of complementary health care. In this gentle form of medicine, each treatment is designed uniquely to address imbalance as it is specifically experienced by each individual. Symptoms are viewed in relationship to the totality of a person in order to explore the underlying cause of an illness or disease.
West Annapolis Acupuncture has been licensed by the State of Maryland since 2004, and accepts Carefirst Blue Cross / Blue Shield as well as Aetna Health Insurance.
If you have any questions, want to schedule a free consultation or need to set up an appointment, please contact me by email
Brittney@WestAnnapolisAcupuncture.com
call or text
410-375-9716
or click
here to submit a free consultation request form
Are you on Instagram or Facebook? Click on the link in the upper right hand corner to visit our page.